The York University Computer Museum (YUCoM) is a historical collection and a research center for the history of computing in Canada located in the Department of Electrical Engineering and Computer Science, York University.
Visit YUCoM
at York University. Participate in
YUCoM's tours, exhibits, and seminars.
Or browse the
YUCoM collections
on line to learn about the history of computing in Canada. Learn about the
NABU Network reconstruction project
and other historical reconstruction activities at YUCoM.
YUCoM is Mounting a World-Class Permnent Exhibit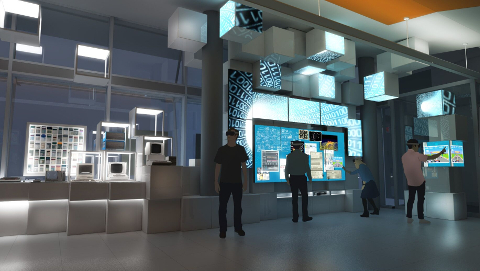 YUCoM is creating a free access, interactive, and permanent computing and information technology exhibition -- THE LINK. This world-class installation will showcase and celebrate Canadian contributions to computing and information technologies. It will link our technological heritage with the digital future and tell the story of technology's role in shaping Canadian society, its aspirations and values. Through this link it will inspire and motivate future scientists and engineers to follow in the footsteps of the Canadian scientists and technology pioneers. The exhibition will lead the conversation on technology's role in modern society and offer an innovative approach to outreach programs.
To learn more about the exhibition, collaboration, and fundraising, please consult THE LINK proposal.

Do you know that
50 years ago York University acquired its first digital computer -- the IBM System/360 Model 30. The computer was fully operational the following year.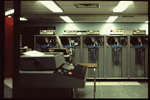 50 years earlier, in 1917, the Canadian subsidiary of the Computer Tabulating Recording Company (CTR, now IBM) was renamed as International Business Machines (IBM). In 2017, YUCoM will celebrate both anniversaries with an IBM@York exhibit.