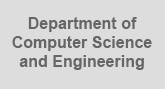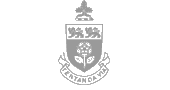 One opening for a PhD student
Research area
Student will study a topic in concurrency theory or verification. Student needs to have completed a Master's thesis in this area of research.
Admission requirements
Student must have a master's degree in Computer Science or Software Engineering, or closely related field. Student must have written a thesis on a topic related to concurrency theory or verification. A minimum average grade of B+ on all course work is required.
Degree requirements
Student must complete three graduate courses, pass a qualifying exam, attend departmental seminars, take professional development workshops, complete an industrial internship, and defend a dissertation.
Timeline
The length of the program is four years. Normally, students
Year 1: take courses and read material about the research area;
Year 2: take qualifying exam and do research;
Year 3: do an industrial internship or a teaching practicum, and do research;
Year 4: do research, write dissertation and defend it.
Tuition, Fees, Funding and Scholarships
The tuition and supplementary fees are roughly $1,900 per term for domestic full-time students and roughly $6,500 per term for international full-time students. Normally, domestic full-time students receive roughly $9,000 of funding per term and international full-time students receive roughly $12,500 of funding per term. Normally, students who win substantial scholarships (such as NSERC, OGS, and Trillium) receive roughly $2,500 extra per term for the duration of the scholarship. Exceptional students also receive a York Graduate Scholarship of $3,000.
Additional information
For additional information, send email to franck@eecs.yorku.ca.