CONTACT


email: vlajic @ cse. yorku. ca
address: 4700 Keele St., Toronto, ON, M3J 1P3, Canada
office: Lassonde Building, room 2047
phone: (416) 736-2100 x 77878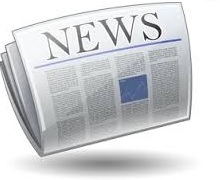 Prof. Vlajic is appointed Associate Technical Editor for IEEE Communications Magazine.

Our paper "Cookie Stuffing in the Web: The Past, the Present and Possible Future Developments" is accepted for presentation at 5th International Conference on Human Aspects of Information Security, Privacy and Trust, July 2017.
Our paper "The Double Life Of Your Browser: Implications on Privacy and Forensics" is accepted for presentation at 12th ICCWS 2017, March 2017.
Our poster paper "Towards Sequencing Malicious System Calls" is accepted for presentation at IEEE CNS'16, October 2016.
TEACHING
RESEARCH INTERESTS
DDoS
information / network / computer / cyber security, network & system performance evaluation, sensor networks, mobile communications, machine learning
S

ec

urity R

esearch

a

t Y

ork

[

SecRAY ]
CURRENT JOURNAL EDITORIAL MEMBERSHIP
CURRENT TPC MEMBERSHIP