CONTACT


email: vlajic @ cse. yorku. ca
address: 4700 Keele St., Toronto, ON, M3J 1P3, Canada
office: Lassonde Building, room 2047
phone: (416) 736-2100 x 77878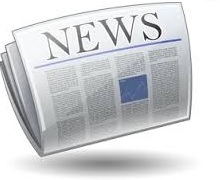 Our paper "Current State of Client-side Extensions Aimed at Protecting Against CSRF-like Attacks" is accepted for poster presentation at IEEE CNS, October 2017.
Our paper "Resource Hints in HTML5: A New Pandora's Box of Security Nightmares" is accepted for presentation at 12th ARES 2017, August 2017.

Our paper "The Double Life Of Your Browser: Implications on Privacy and Forensics" is accepted for presentation at 12th ICCWS 2017, March 2017.
Prof. Vlajic is appointed a Publicity Chair for ACM CCS 2018 (ACM Conference on Computer and Communications Security), to be held in Toronto, Oct 2018.
Prof. Vlajic was an invited speaker at SERENE-RISC Fall 2017 Workshop.

Prof. Vlajic currently serves as an Associate Technical Editor for IEEE Communications Magazine.

TEACHING
RESEARCH INTERESTS
DDoS
information / network / computer / cyber security, network & system performance evaluation, sensor networks, mobile communications, machine learning
S

ec

urity R

esearch

a

t Y

ork

[

SecRAY ]
CURRENT JOURNAL EDITORIAL MEMBERSHIP
CURRENT TPC MEMBERSHIP